It's bean a while since we last saw Turnip Boy, but he's back in another crime-filled adventure – corn you believe it? Catch him if you can with the Turnip Boy Robs A Bank release date below. As you can tell, this is not a farm game, despite the addition of turnips.
Turnip the heat this year when Turnip Boy Robs A Bank releases on Switch – it's currently listed as 'coming soon', but a 2023 window is looking likely. Developer Snoozy Kazoo and publisher Graffiti Games are behind the comedic action-adventure game, a follow-up to Turnip Boy Commits Tax Evasion that appeased many fans with its loveable protagonist – Turnip Boy – and silly, action-packed story.
So what's going down in Turnip Boy Robs A Bank? He's back after evading taxes to harvest a new crop of criminal charges. Alongside the sour Pickle Gang, head into the world of bank robbing by pulling off a tasty heist and steal everything you can find inside the Botanical Bank.
Turnip Boy also needs plenty of equipment while he sets off into this un-chard-ed territory, which you can find by browsing the dark web to purchase strange but helpful tools. These of course compliment whichever collectible and performance-boosting hats you find to wear on your leafy head.
One more thing – for those super fans of Turnip Boy, there's a limited re-release of the Turnip Boy plush available from July 6. Don't beet around the bush and get an order in for your own veggie friend.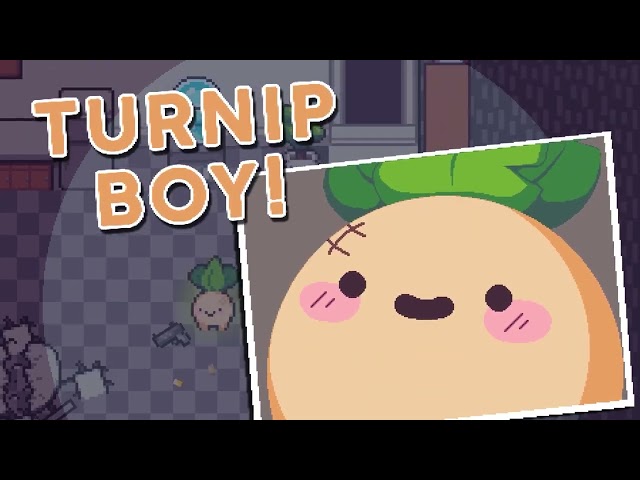 Now, lettuce add it to our wishlists, then check out this year's best indie games and cheap games on Switch and mobile.