If you didn't already know, retro games and their copycats are coming back in a big way. Now you can own your own little piece of history with the Taito Milestones 2 release date for the Nintendo Switch.
Taito has partnered with Inin to bring arcade fans a deserved sequel to its first Milestones collection, bringing ten more classics to consoles. The titles include the dino-fighting Dinorex, side-scrolling shooter Metal Black, and sci-fi Western Gun Frontier. But you'll need to act fast if you want just Taito Milestones 2 as both the retail and digital editions are releasing as limited edition games through Inin's partner store, Strictly Limited Games.
For the more hardcore arcade fans (or bundle bargain hunters) out there, Taito is releasing a range of bundles at different price points to give you access to all 20 titles from Milestones 1+2. There's a 'bundle upgrade' for those of you who already own the first Milestones game, and a Collector's Bundle that gets you both collections, an educational booklet on arcade history, and a beautiful cardboard slipcase to keep it all in.
When is the Taito Milestones 2 release date?
All versions of Taito Milestones 2 release on September 29, 2023. You can pre-order your copy on the official Inin website.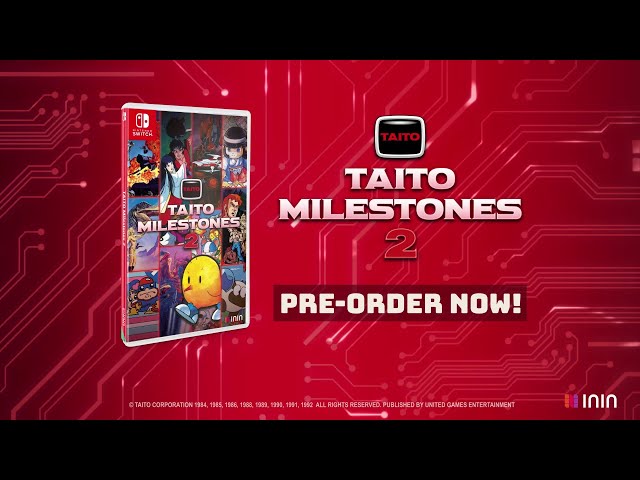 That's everything you need to know about the Taito Milestones 2 release date. If you want to experience the future of arcades, check out our comprehensive list of the best Apple Arcade games on the service currently.