From limited-time dungeons to fun, fungi-fighting escapades, our guide to all the current and upcoming Genshin Impact events keeps you up to date with all the fun festivities happening in Teyvat, so you'll always have a calendar full of fun shenanigans to get into.
Of course, as the Genshin events schedule changes pretty much every week, be sure to keep checking back to make sure you don't miss anything. If you're looking to be a Genshin pro outside of events, be sure to check out our Genshin Impact tier list and our Genshin Impact next banner guide. We've also got a list of Genshin Impact codes bursting with exciting goodies for you to snap up.
Now, let's get into all of the exciting Genshin Impact events.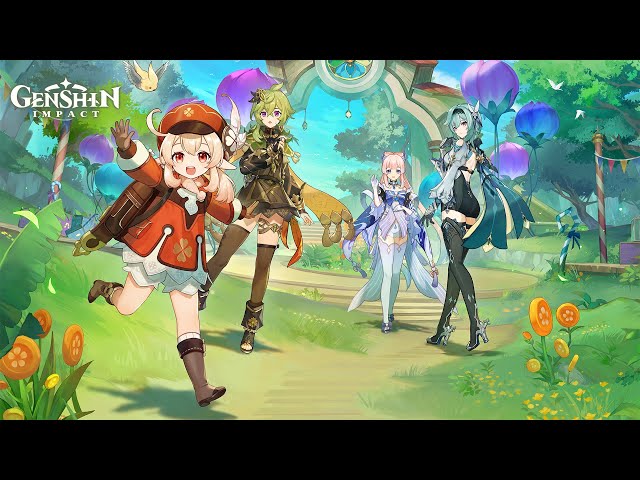 Current Genshin Impact events schedule
These are all the current Genshin Impact events. All events are limited, so be sure to get involved before they're over.
Genius Invokation TCG: The Forge Realm's Temper
Version 3.7
Genius Invokation TCG: Radiant Secrets introduces all-new cards for you to obtain, new players for you to challenge in the open world, and new Tavern Challenges. There's also a new PvP mode called Arena of Champions, so you can test your mettle- uh, card, even further! Check out the official Hoyolab post to find out more.
Genshin Impact web events
There are currently no Genshin Impact web events. Check back soon!
Upcoming Genshin Impact events
Secret Summer Paradise
Version 3.8
The searing summer sun envelops the earth, and at Paimon's suggestion, you return to the Knights of Favonius headquarters. There, ou learn by chance of an astounding occurrence. The curtains are about to rise upon a most special adventure… Of course, that means plenty of fun minigames and goodies for you to enjoy, too – including primogems, a free copy of Genshin Impact's Layla, and vouchers for Genshin Impact Kaeya's new skin!
Shared Sight
Version 3.8
Assist the Amurata researcher who is collecting experimental data by using an item called the Inscribed Mirror. This fancy little gadget helps you find and recover adorable little animals to complete the event.
Perilous Expedition
Version 3.8
An adventurer from Liyue seems to have encountered some trouble while studying the geography and hydrology of Sumeru for the Adventurers' Guild, so it's up to you to help him explore these dangerous areas and complete the map.
Adventurer's Trails: Advanced
Version 3.8
The Brandh Master of Mondstadt's Adventurers' Guild, Cyrus, has set up numerous stages to train the reaction, agility, and strength of new adventurers. Only those who pass the stages will be qualified to be real adventurers. So it should be no problem for you, right?
The Forge Realm's Temper: Endless Swarm
Version 3.8
Defeat as many fes as you can during the limited number of rounds to accrue the highest possible score in this exciting TCG event.
And that's everything you need to know about the current and upcoming Genshin Impact events. If you're looking for more open-world fun, head over to our list of the best games like Genshin Impact for something new to play.